This card was made with the March Kit of the Month. I used part of a Journey envelope for my message and added Journey Glaze to the bottle and Bronze Silk splatters. Everything comes pre-cut except the bottle image. Even the piercing is done for you! Each kit comes with a full red rubber cling-mount stamp set. If you start your Kit of the Month subscription this month this is the one you'll get first.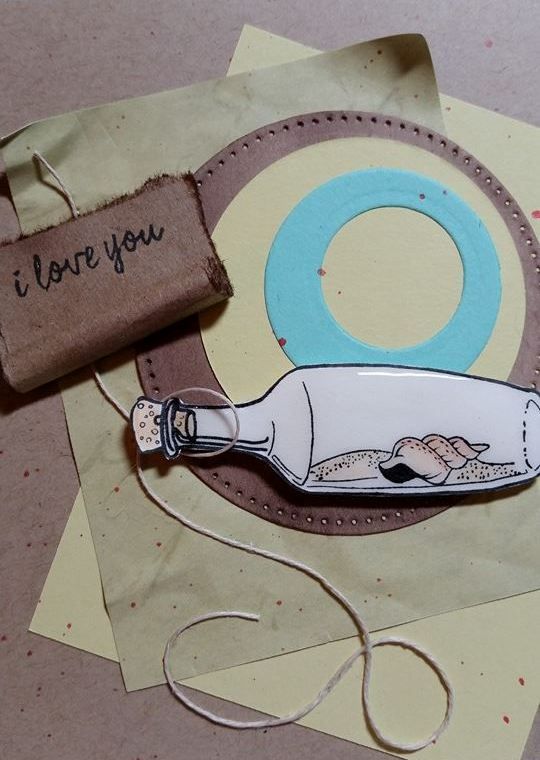 Please
contact me
to place an order or if you have any questions.
Check out my website!